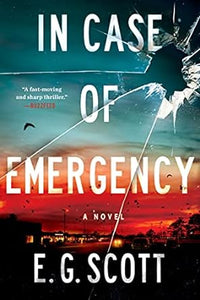 When her boyfriend goes missing and a woman turns up dead, Charlotte must connect the dots for herself before she becomes the suspect, or the next victim.


Charlotte, a mid-thirties Long Island woman, has felt so alone since her promising career in neuroscience imploded. But she has an online support group; she has Rachel, a friend who has seen her through the worst of it; and now she also has Peter, a mysterious new boyfriend who has asked that their budding romance remain a total secret.

That is why she is too scared to report his disappearance to the authorities when he van­ishes without a word.

Weeks later, police contact her to make an ID on a body, and she fears the worst for her missing beau. Instead, she arrives at the morgue and feels a terrible relief when she sees a woman she has never met on the table in front of her. But relief is replaced by confusion, then terror, when Charlotte realizes she has become a person of interest.

Why did Jane Doe have Charlotte listed as her emergency contact? Was it revenge or a warning? And where exactly does Peter factor into all this? As Charlotte becomes the prime murder suspect, she enters into a race against the clock to find out the truth about the dead woman and the connections they shared. But what she discovers is beyond anything she could have ever imagined.